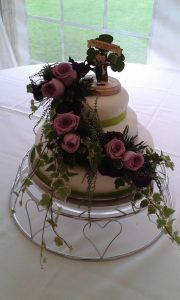 We at Nene's Flowers now offer FREE wedding consultations.
If you would like to call in at the shop and speak to one of our florists with your ideas on styles and colours etc, we will be happy to help. Bring us fabric swatches, magazines or photos and we'll do our very best to make sure your day is the best it could possibly be.
We look forwards to seeing you.